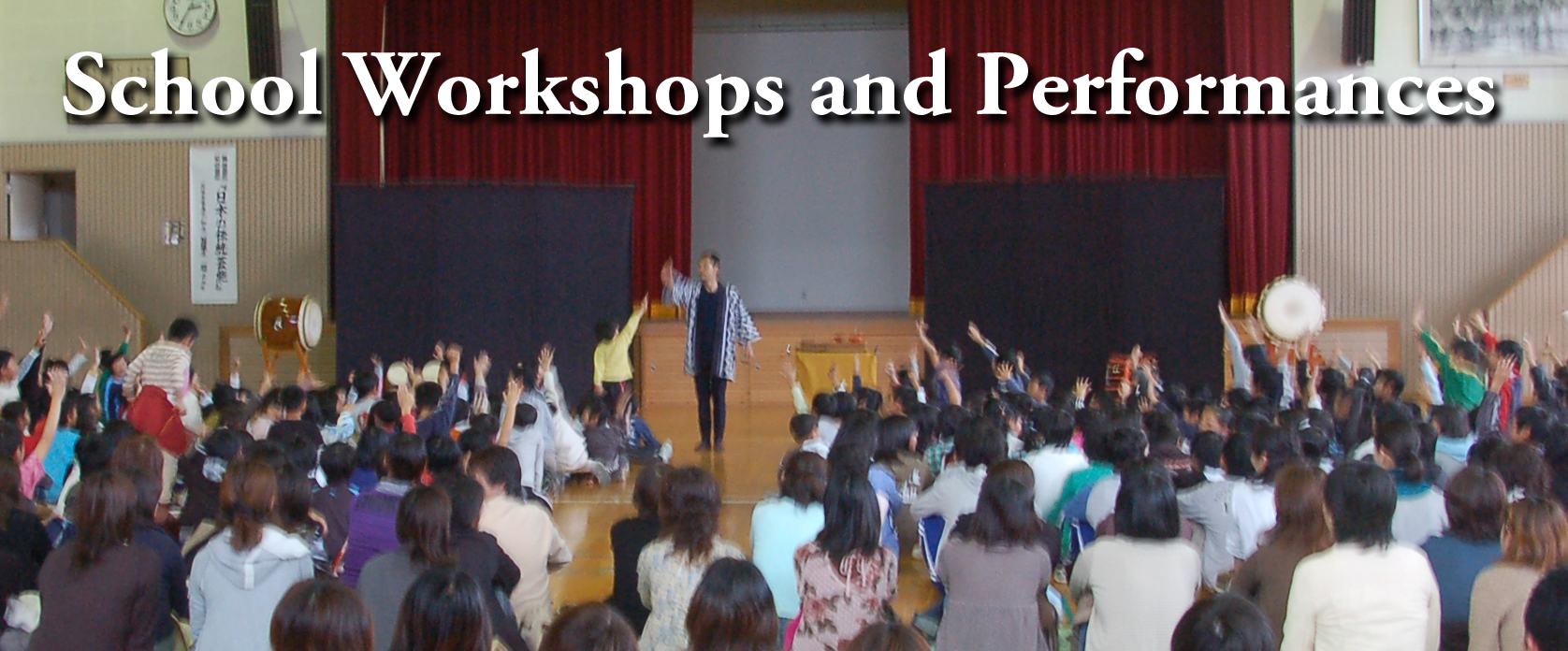 Wariki's virtuosos of Japanese folk music actively perform both
domestically and internationally. We also deliver distinctive productions to children of all ages, providing young people with a great opportunity to get familiar with Japanese traditional music.
Wariki offers three different types of performance and workshops.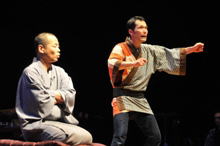 Traditional performing arts

『Wariki』
『Hanasakazoushi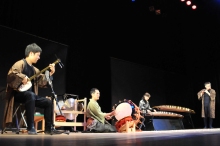 Traditional musical instruments

『Wariki』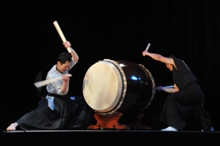 Japanese taiko performance and workshops

『Utata』
『Toppyoshi』



Program Highlights
PARTICIPATION
Workshops are great fun for everyone as all participants can try their hand on a variety of traditional instruments.(koto, shamisen, taiko, syakuhachi, Japanese flute )

LAUGHTER
Narrative performance and Dai-do-gei (traditional Japanese street performance)
Traditional dances that emulate animals: Shishimai (Lion Dance), Torimai (Rooster dance), Shishiodori (Deer dance)

LEARNING
Workshops are a great balance of performance and instruction. Wariki members will introduce the history and structure of traditional Japanese instruments amidst a variety of solo and ensemble performances.

Wariki has a lot of experience in leading workshops at numerous kindergartens, elementary schools, and secondary schools.

※We can customize workshops based on your budget and requirements with a cast of 3-6 persons and performance/workshops running 45-90 minutes in length per unit.
For questions or workshop requests, please feel free to contact us. Our contact information is provided below.

To inquire about workshops, please contact:
WARIKI General Corporation Chairman / Akira Katogi

WARIKI Office
〒395-0302 3622-2 Goka, Achi-mura, Shimoina-gun, Nagano Pref, Japan
E-mail:This is the contact details.


---